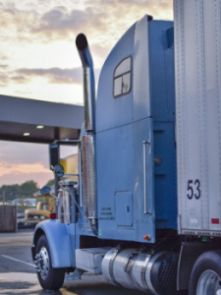 Engitech Industries is the leading manufacturer of original, premium brands and high-quality OEM and dealing company for aftermarket parts in range for trucks, trailers and tractors located in Rajkot, Gujarat. Engitech Industries have an extensive background in the spare part sale, repair along with gear work and drivelines industry.

We offer our partners minimisation of the operational, freight costs and quality risks by supplying all the needs from one place instead of multiple suppliers for different needs. We outfit our products with elastic quantities, warranty, fast delivery times, competitive prices and absolute customer satisfaction.

To maintain quality, we use only the highest-grade raw materials. We understand the demands placed on our products; our products must stand up to hard working and road conditions. Nowhere will you find a more accurate testing ground for the durability and corrosion resistance of our products! We are gratified to strive our products to owners/operators who insist on getting more from their accessories than just great looks. Read more...